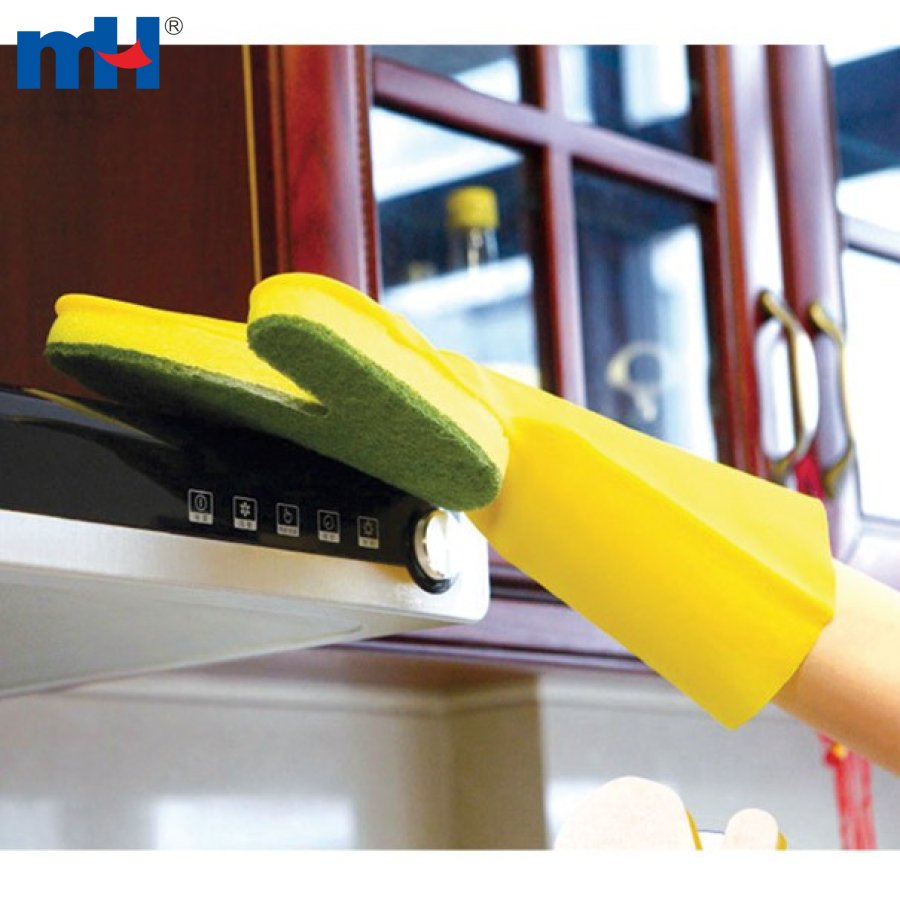 Scouring Pad & Sponge Cleaning Gloves
Main raw material: natural latex. scouring pad and high quality spong.
Characteristic: scouring are antibacterial and can clean contamination perfectly, waterproof, high temperature resistant, durable.
Main uses: widely used in daily life, office cleaning, car cleaning and other sites, cleaning light, medium and heave duty dirt.
Efficacy: easy to use, relieve weariness, protect hands, anti-allergic
Daily maintenance: after using, put it in a good ventilantion place to dry, which can be used next time.