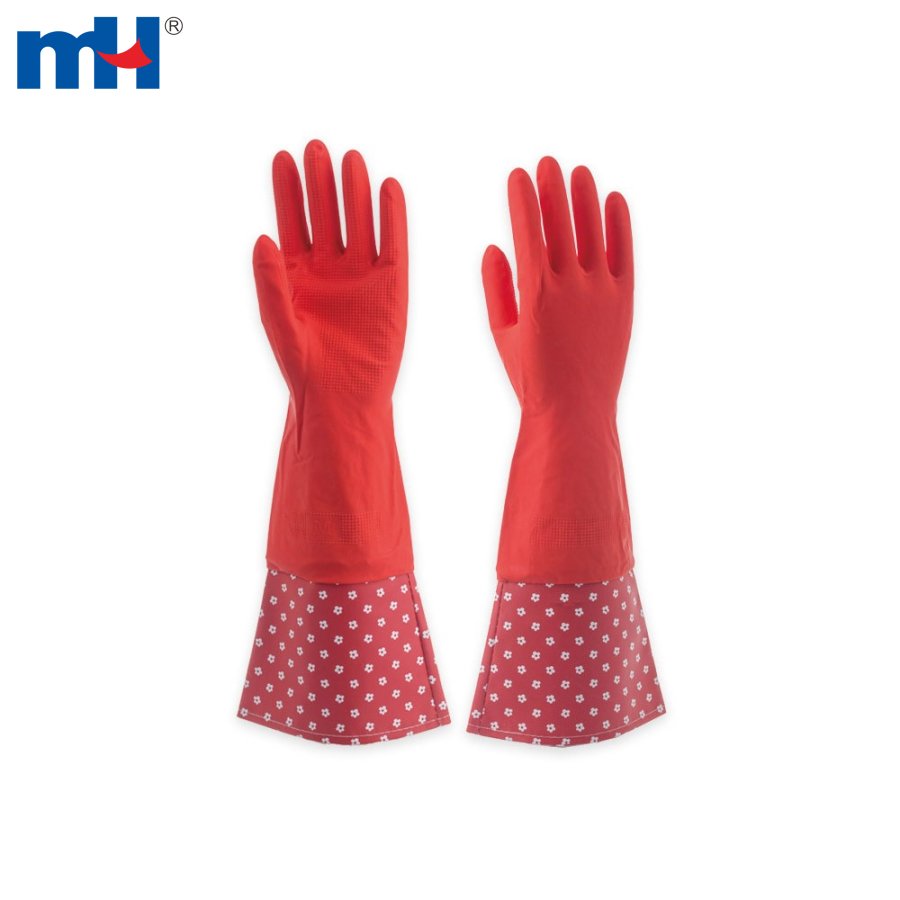 Cuff-lengthened Household Latex Gloves
Main raw material: natural latex grafting PVC, PE dacron cloth.
Size available: S, M, L, XL, Can be customized different colors.
Characteristic: reasonable design feel comfortable, stitched well, fine texture.
Main uses: widely used in daily life, office cleaning, car cleaning and other sites, cleaning light, medium and heave duty dirt
Daily maintenance: after using, put it in a good ventilantion place to dry, which can be used next time.